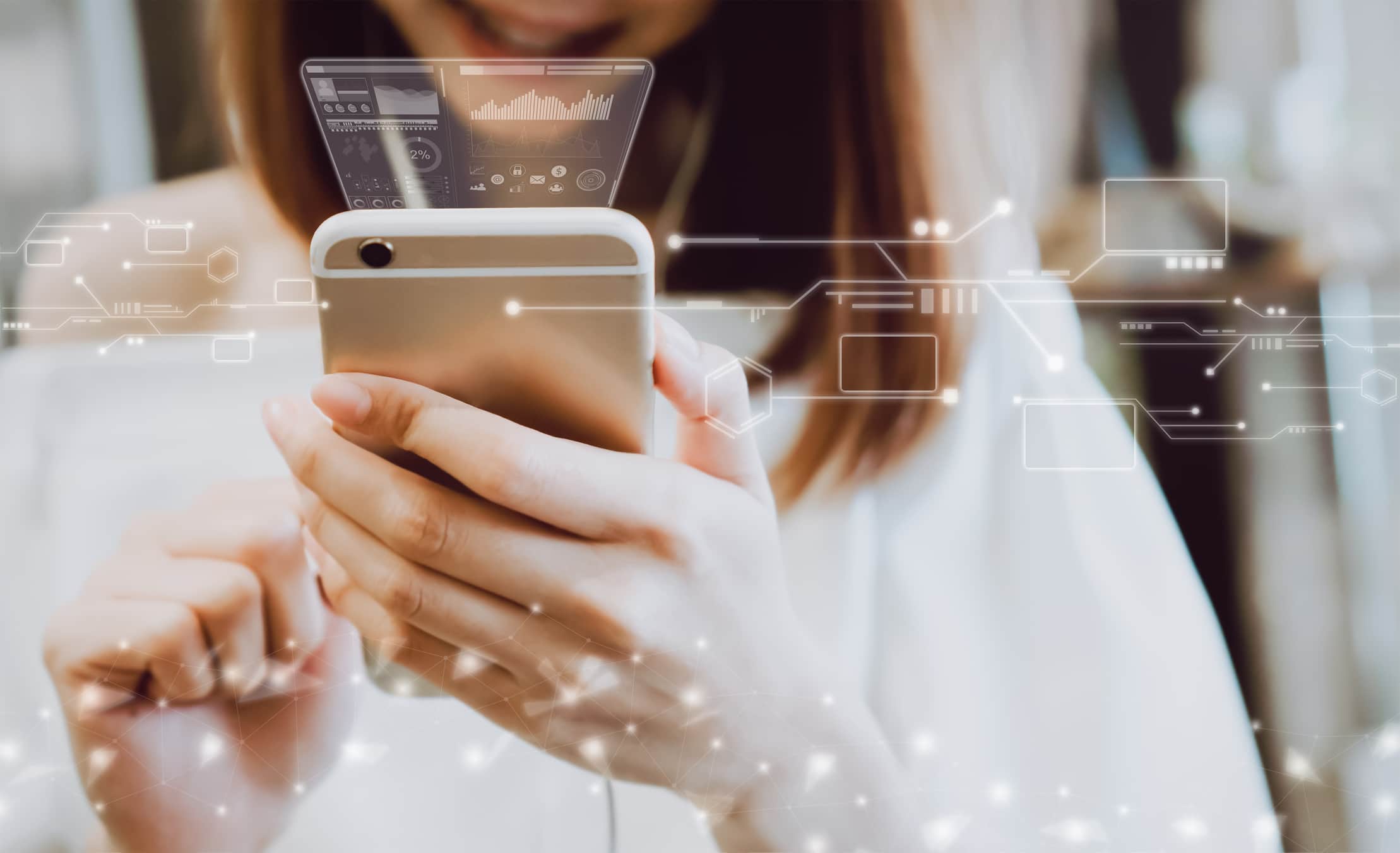 iOS App Development
Since its first incarnation, the iPhone has revolutionized entertainment, connectivity, music, gaming, and even customer loyalty. Now that we're over ten versions in, an app developer can do amazing things with applications created for the iPhone. If you're an individual or business hoping to invest in iOS app development, we should have a conversation about your needs. You'll be amazed at the variety of options Parsed can suggest for your goals, as well as the multiple uses for iOS apps. Here are some examples. Businesses use iOS apps to capture:
–User data: Given the right permissions, iOS apps collect valuable data about customers.
–Customer loyalty: Get your customers into the habit of using your application and knowing your brand.
–Top-of-mind brand awareness: You're always on your customers' minds when you have an app sitting right on their phone's desktop. They can't help but think of you and how convenient it is to access your content.
–Customer feelings and feedback: Provide an accessible portal for your customers to reach you with their feedback, and communicate on their preferred terms.
–In-app transactions: All about micro-transactions and small purchases in a gaming or other context? We can make that happen in an iOS app.
–Instant Accessibility: Make your customer service team constantly accessible through a chat app or click-to-call button in the iOS application.
–A rewards channel: Deliver rewards and coupons to your customers via your iOS application for cross-channel redemption.
–Easier transactions or purchases: Help customers more quickly make initial purchases or upgrades with a handy iOS application.
–Streamlined and secure content delivery processes: Get news and other content directly to your customers via a Parsed-developed iOS app. We're here to make sure customers keep their eyes on the content you produce.
Do any of these uses sound appealing to your brand? If so, read on:
That's where custom iPhone application development companies come in. As you can imagine, iPhone app development looks different depending on the project. At Parsed, we've streamlined our process, enabling us to offer you highly customized iPhone app production capabilities. When we begin our conversation about iOS app development, you'll speak with our Pittsburgh, PA-based team about:
Your iOS App Needs: What are your goals concerning your iOS app? Are you looking to engage your existing customer base, encourage conversions or microtransactions, or introduce your advertising to a broader audience? iOS apps can accomplish one or more of these things, and we want to gear the app development process and final product to your business goals.
Your Customers' Needs: Your app needs to serve its audience, and from user experience to content, we'll work together to ensure the app adequately targets its users. This is an essential part of the app development process.
iOS App Development Services
iPhone application development services are, of course, unique to serving the Apple iPhone brand. At Parsed, we take iPhone app development services seriously, ensuring we stand out among iPhone application development companies. We can create extremely customized content to serve the needs of your business—ensuring your customers have the convenience of accessing your app and obtaining relevant, secure updates whenever it's necessary.
iPhone App Developers: How Are We Different?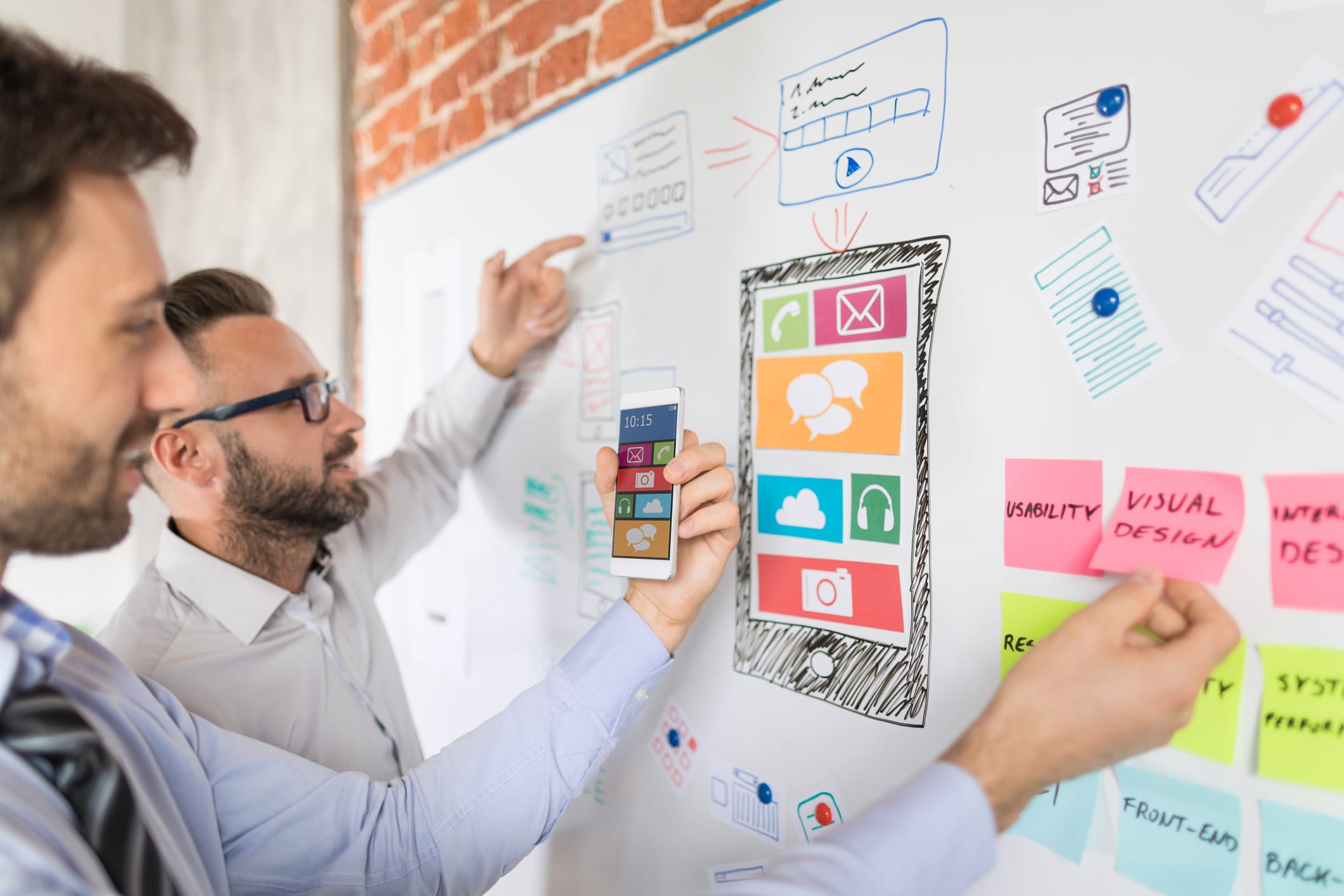 When it comes to iPhone app development services, you have a fair amount of choices. And to help, we'll give you the iOS app tutorials you need to upload and distribute your iOS application to your customer base. At Parsed, we pride ourselves on being:
Transparent: We'll let you know where we are during the application development process.
Timely: We adhere to timelines. Don't delay your launch: work with a team willing to communicate with you on a regular basis.
Valuable: Don't risk those hourly overages. We offer per project pricing based on your needs, so you know exactly what you'll pay for the work you need.
Find iPhone Applications Development Companies
Finding the right iOS development company can be tricky. If you're looking for an iPhone app development company based in the USA, you've probably discovered that most iPhone applications development companies are based elsewhere. To find the right iPhone app development company means feeling secure in your needs. Trust in Parsed, located in Pittsburgh, PA. At Parsed, we center our customer service experience right here in the USA and utilize carefully vetted resources from around the globe and pass these cost savings on to you. This allows us to provide you with top support and transparency—while still harnessing the value of global iOS development services and prices.
iOS apps are amazing investments for your business. Are you ready to lay out a plan? Do you have a useful or entertaining idea that your customers will love? Give us a call, and we'll get started on the iOS app development process today. Give us a call for a complimentary chat about your iPhone project. 412-423-5167