Parsed is one of the leading Android app development companies. We are a group of Android devs, React Native evangelists, designers, strategists, and dreamers that specializes in creating robust, user-focused apps that are practical, easy-to-use, and visually stunning. We've simplified our business model to streamline our partnerships and deliver amazing apps lightning fast and at prices well below the competition. If you're looking for an Android mobile app development company that can make your vision come to life at a price you can afford, you've found it.
We Are an Android Development Company that Mobilizes Your Vision
Our team is obsessed with everything that goes into your mobile app:
Y**our business goals**
Your user profile
Your company vision
User experience
Functionality
Aesthetics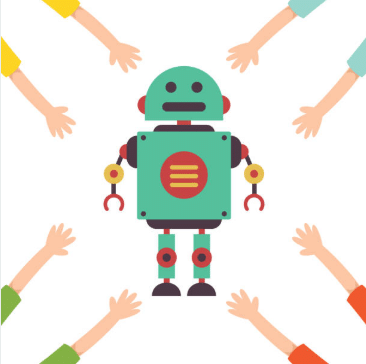 Our dispersed team are expert Android devs with decades of combined experience working with everyone from international NGOs to nightclub DJs and startups.
If you've tried to hire a development company before, then you know that some are difficult to work with, don't communicate, and are full of hidden charges. That's not how we work. Our agency is fully transparent and keeps you involved in the process from initial conception to final launch, and our pricing is flat rate. We tell you one price and that's what you pay no matter what.
Parsed is an Android mobile app development company based in Pittsburgh, PA, but our dispersed business model gives us maximum flexibility and passes major savings on to you. No matter where you are in the USA, we are on your time zone.
We've Helped These Companies Mobilize their Vision. We Can Help You Too
Building robust and beautiful apps isn't just about geeking out for us. We do this because we love it; because we want to make an impact on your users and help you achieve your goals. Our process has been perfected over years of building highly functional apps and we know exactly how to build an app that fits your vision AND delights your users.
Here are some of the apps we've built across all platforms, not just Android:
SettleIn: The International Refugee Committee (IRC) needed a practical, easy-to-use app to help refugees settle in to their new life in the USA. We created a highly functional, user-centered app that is now helping thousands of refugees find new hope.
DJCity: When DJ City needed a new app for their DJs to pull materials from instead of the buggy one they were using, we built it from scratch. You can hear the result of our work in clubs across America. Not many Android app development companies can say that. Our secret is using React Native. 🙂
Piclif: Mourning a loved one is never easy. We are proud to have been chosen to update Piclif, a funeral home app for creating memorial videos. Now, grieving families can remember their loved ones the way they were meant to be.
Answers to Your Android Development Company Questions
Finding a good Android mobile app development company isn't easy. Even if you've worked with one before, you are likely to have a lot of questions. Here are a few we get all the time:
Q: How Can We Be Sure Our App Will Provide Value to Our Users?
A: Good question. Our app development team designs your entire app with the user in mind. So before we even begin building your app we explore features that are most important to your user base. From there, we build in your objectives and use the latest user experience and app design techniques to ensure the final product meets your user's needs and is a breeze to operate.
Q: What Do You Need From This Android Mobile App Development Company?
A: We want to be partners in your app, not just your Android development company. We'll design and build your app, but we will actively consult with you every step of the way for your business goals, concepts, vision, and input. Basically, we mean that we'll handle the development tasks with your input on users and business. You're the experts, not us!
Q: Do You Charge By The Hour?
A: No. There are no billable hours with this company. We are all flat-rate pricing. There's one price and you never pay anything more.
Q: Do You Outsource Your Development?
A: If you've been burned in the past, we are sorry to hear that. At Parsed, everything is done in the USA within our distributed team. We never offshore anything. Anyone who even looks at your app is a certified expert that we've hired and know well.
If you're looking for one of the leading Android mobile app development companies, Parsed is a team of experts that mobilizes your vision. Our unique business model allows for maximum efficiency and fast turn around times.
Contact us today to begin making your Android app come to life! Your concepts and our ingenuity can create amazing things!